Posted by Madonna Yoder on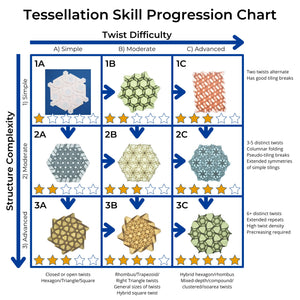 Tessellation Garden is a collection of all of my origami tessellation designs, arranged in a portal with sorting by tiling and sorting by twist difficulty and structural complexity.
Posted by Madonna Yoder on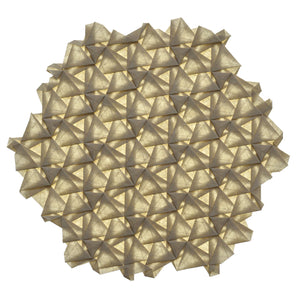 There are some patterns that when I see them, I know I have to fold them.
Usually I keep a queue of about 10 of these patterns, but sometimes one skips to the front of the line.
Siren's Call is one of those.
Posted by Madonna Yoder on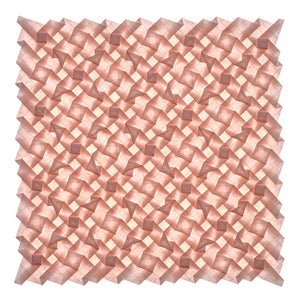 The ways that variations can be made are kinda endless.
You can change the spacing, switch a twist to the other side, change a position from closed to open or vice versa.
Or, in some cases, you can stick more twists in between the twists in your tessellation!
Posted by Madonna Yoder on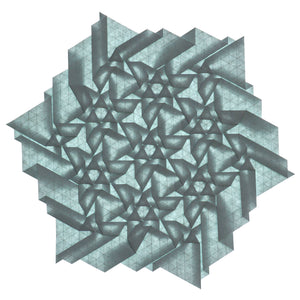 A Whole Lot of 3   Sometimes it can be hard to tell what's 3 and what's 6. Now this may sound confusing - how can you not know the difference between 3 and 6? But when there's 6 things, with alternation between each one, is it 3 or is it 6? In terms of rotational symmetry, the answer is 3. In terms of twists in a loop, the answer is 6. And to make matters worse, you can't look for 3-fold symmetries around the point in question to decide - they're all going to be 3-fold in either case!...